You will be amazed to see our work
Our precious clients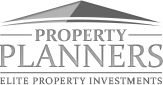 A little about us
A Creative Offshore Web Design Company in Islamabad ?
Hicon Soft is a Web Design Software House in Islamabad, Pakistan which is dedicated in providing state of the Web Design Services related to professional web designing, website development and internet marketing including search engine optimization and search engine marketing.
Through our qualified and highly competent Web Design Team, we provide only the high quality Web designing, Software solutions and Internet marketing services, to help your business reach the heights it deserves. We hire only the most creative web designers to provide you with fresh, original and innovative web design Services for your website, making them to stand out amongst your competitors.
The Skilled Web Designers in Islamabad.
Our Web Designers are highly skilled and experienced in technologies such as hypertext preprocessor (PHP) MySQL, CSS to make your website cross complaint with all the browsers. This helps your website to run smoothly across all the browsers.
Through the help of our internet marketing team, we help you land your website or web store on the first page of all the major search engines such as Google, Yahoo and Bing, to increase your business leads which is the main goal of your business.
All the above features makes Hicon Soft one of the most professional software house in Islamabad, Pakistan, as we provide the most professional web design and web development services to cater every business type. In addition to that, through our easily affordable and highly lucrative internet marketing packages which include SEO/SMM and SEM, we successfully market your business to exponentially increase your clients, targeting the right market.
We work closely with all our clients to provide them with regular reports regarding our work progress. You can thus say that Hicon Soft is a place where we turn your ideas in to a reality for you. It doesn't matter how small or big your project is, we pay our supreme attention to each project to make it a success story for you and our company both.
Largest Offshore Web Design Service in Islamabad.
As an offshore Web Design service provider, we mainly operate from the capital of Pakistan, Islamabad. We have all the required resources to develop the applications and websites which can bring in the required ROI for your business. Also we offer the most cost friendly outsourcing packages, in the entire IT market of Pakistan.
What makes our Software house special in Pakistan ?
Through our software house in Pakistan, you can get the following services:
1. Landing Page to Fully Web Template design for your Website/ Web Application
2. Website Development and Ecommerce store through PHP/Asp.Net
3. Search engine optimization for increasing the website's rankings
4. Complete report including the analysis of your site's traffic 5. Storing websites on a server
6. Registrations of domain names
7. Providing company email systems
Hire Our Web Design Team in Islamabad.
For more questions regarding our internet marketing, web design and web development services, you can feel free to call us. We don't just build websites but we help you to make your online business a success story.